Department of Biomedical Engineering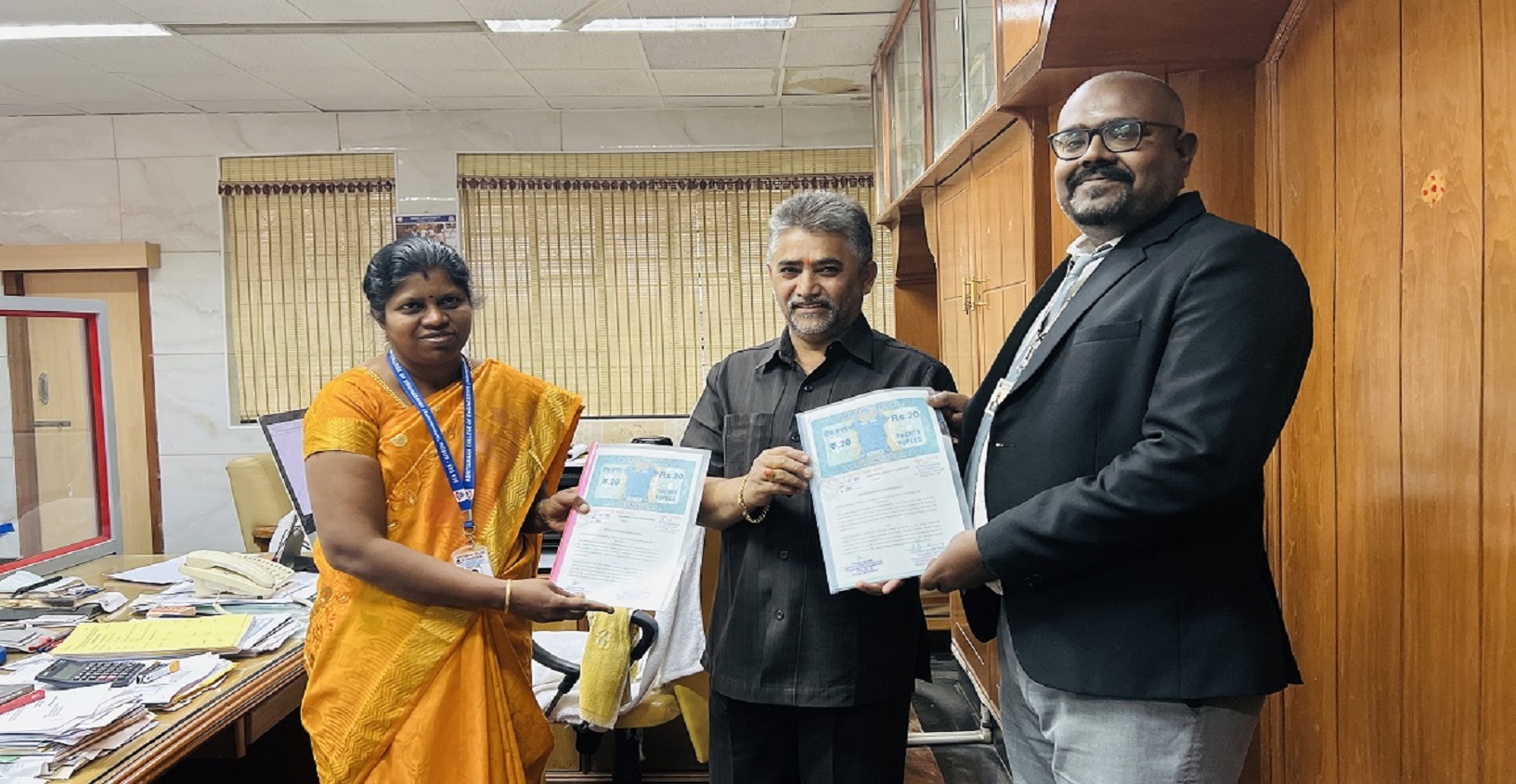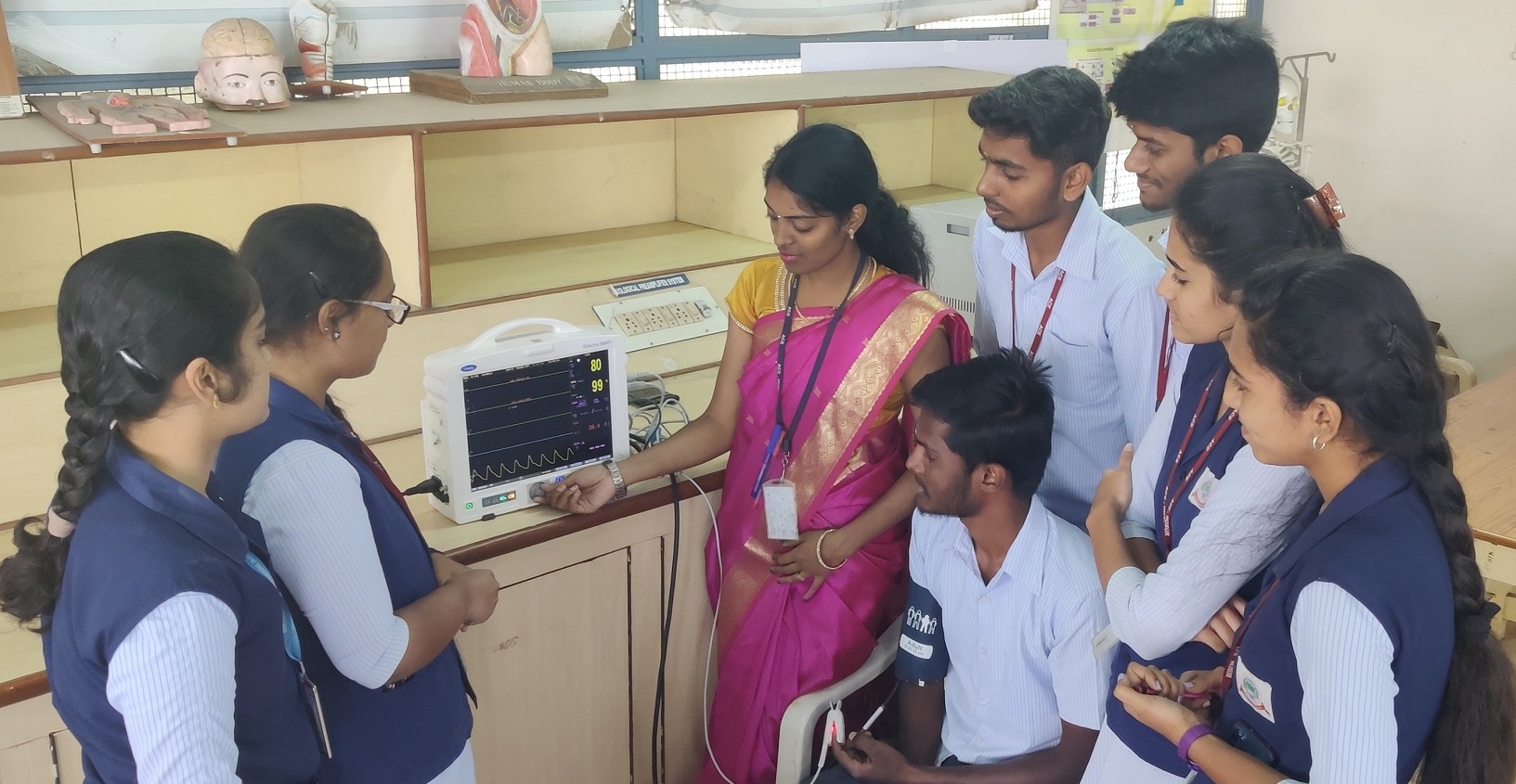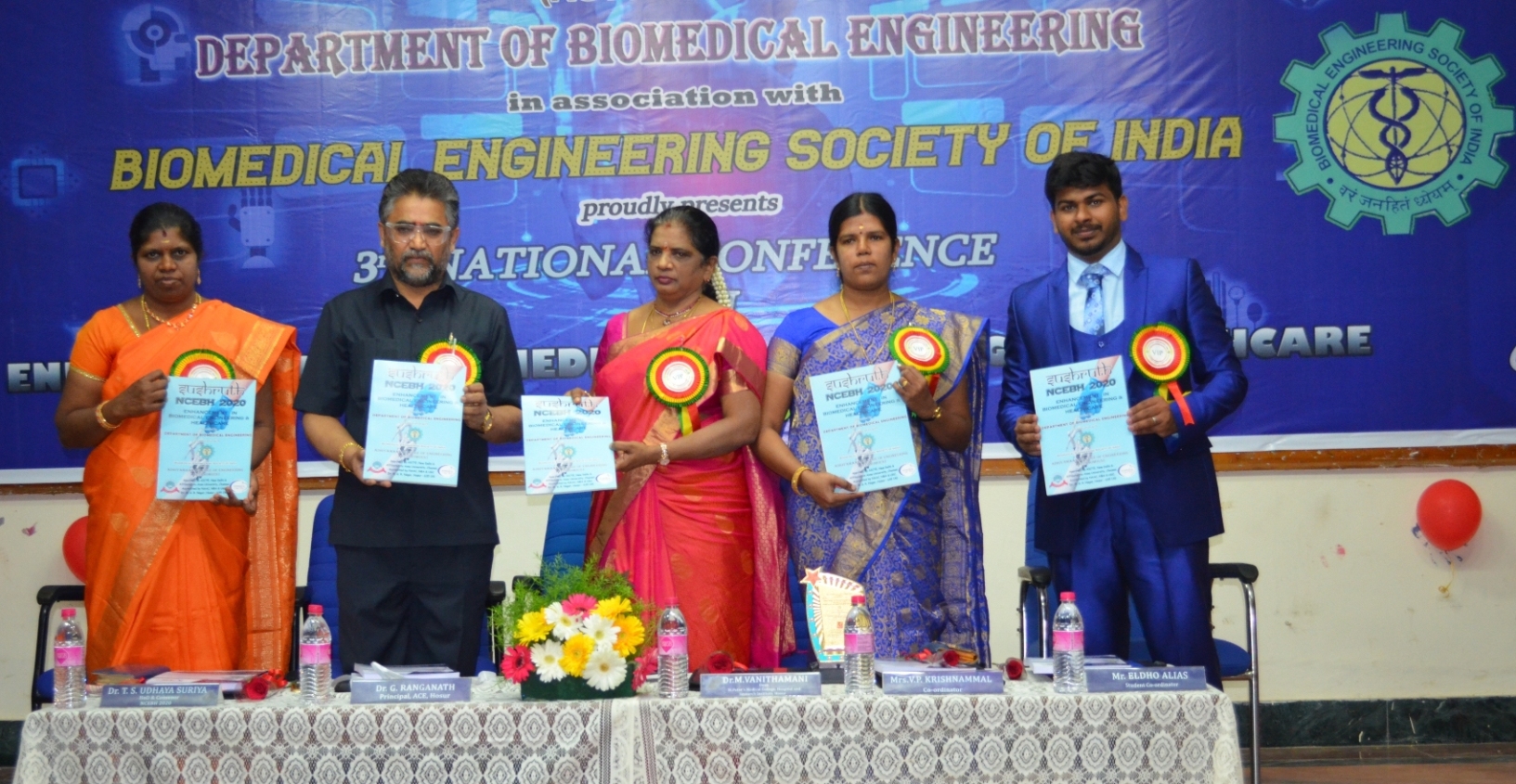 About Us
The Department of Biomedical Engineering was started in the year 2003-2004 and it is inter-disciplinary in nature which provides ample scope for students to study the Human System through electronics. Our faculty, staff and students are all important part of the team that provide distinctive opportunities for creative solutions to Biomedical Engineering research and design problems. We aim for excellence in under graduate education; meaningful and innovative research and service dedicated to advancing the field of Biomedical Engineering.

Salient Features
Well-Equipped Laboratories with AICTE Funding
Experienced Faculties
MOU's with renowned industries and hospitals practical oriented teaching and learning
Financial support for students Innovation.
Consistent Placement record of above 90%.
Industry attachment program and Internship.
Hospital Training has been carried out in Academics.
Workshops/Seminars by Industry Experts.
Training for placement and higher studies.
Department Information and Details
Approved Intake
23-24
22-23
21-22
20-21
19-20
60
60
60
60
60
Fees charged ( per annum ) in Rs.
As per Tamil Nadu Government Norms
Pass Percentage during Last Five Years
22-23
21-22
20-21
19-20
18-19
100
100
100
94
93
Teacher Student Ratio
1:15
No. of Faculty Members
Cadre
Number
Professor
1
Associate Professor
2
Assistant Professor
9
Faculty Profile
Qualification
No. of Faculty
Ph.D
5
Ph.D Pursuing
Nil
Post Graduate
7
Undergraduate
Nil
Experience Faculty
Experience
No.of Faculty
Less than 5 Years
4
5 to 10 Years
3
More than 10 Years
5
Budget Allocation for the Programme ( in Rs.)
Recurring
Non-Recurring
50,40,000.00 /-
11,00,000.00/-
New Initiatives and Future Vision
To promote learning and innovation that integrates engineering and life sciences for the advancement of human health.
Industrial Consultancy, Research and Development (During the past 5 years)
| | |
| --- | --- |
| No. of sponsored research projects in progress | 01 |
| No. of papers published in International Journals | 64 |
| No. of papers published in National Journals | -- |
| No. of papers presented in International Conferences/Seminars | 3 |
| No. of papers presented in National Conferences/Seminars | 73 |
| No. of National Conferences Conducted | 4 |
| No. of training Programmes/Short Term Courses Conducted | 11 |