Department of MCA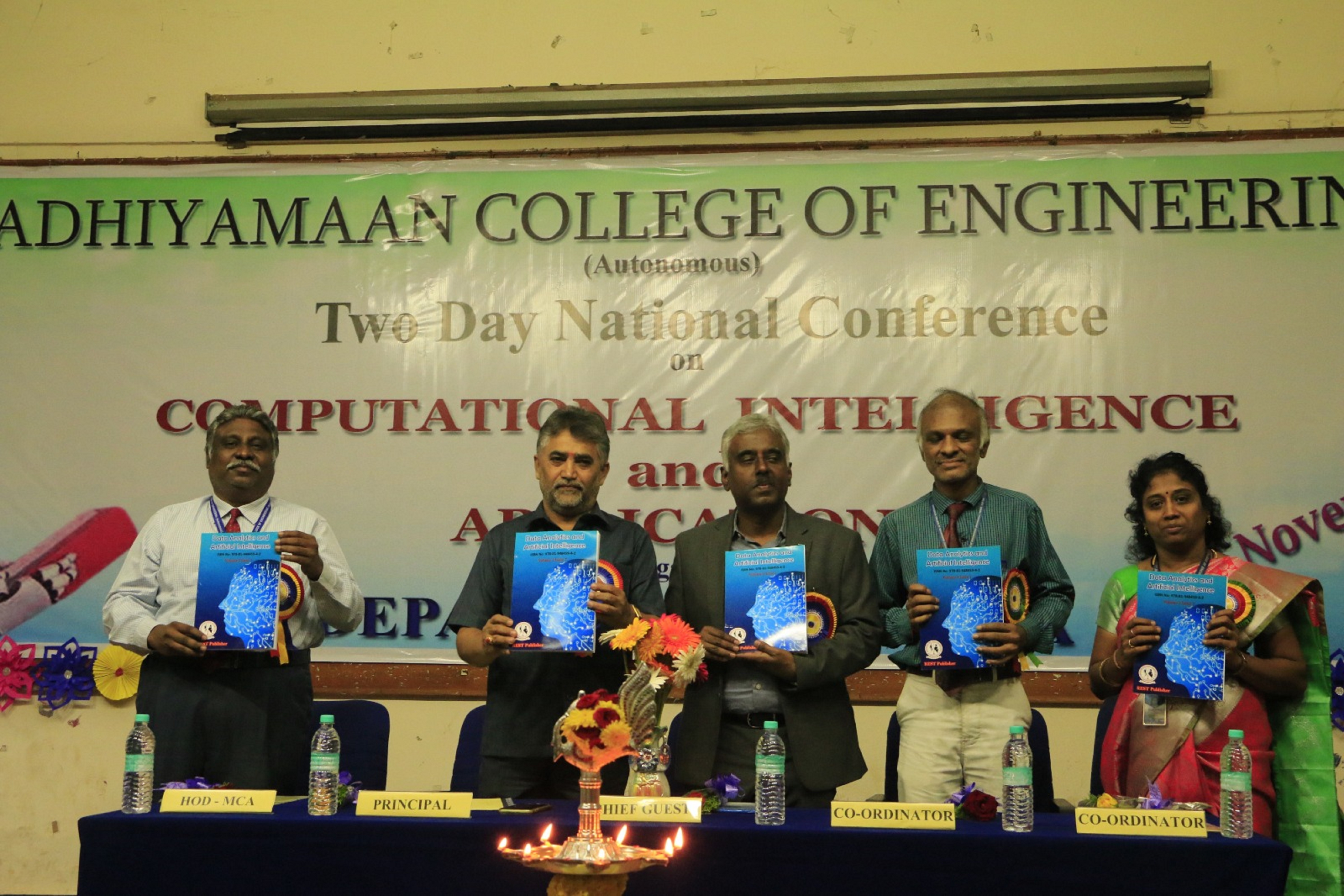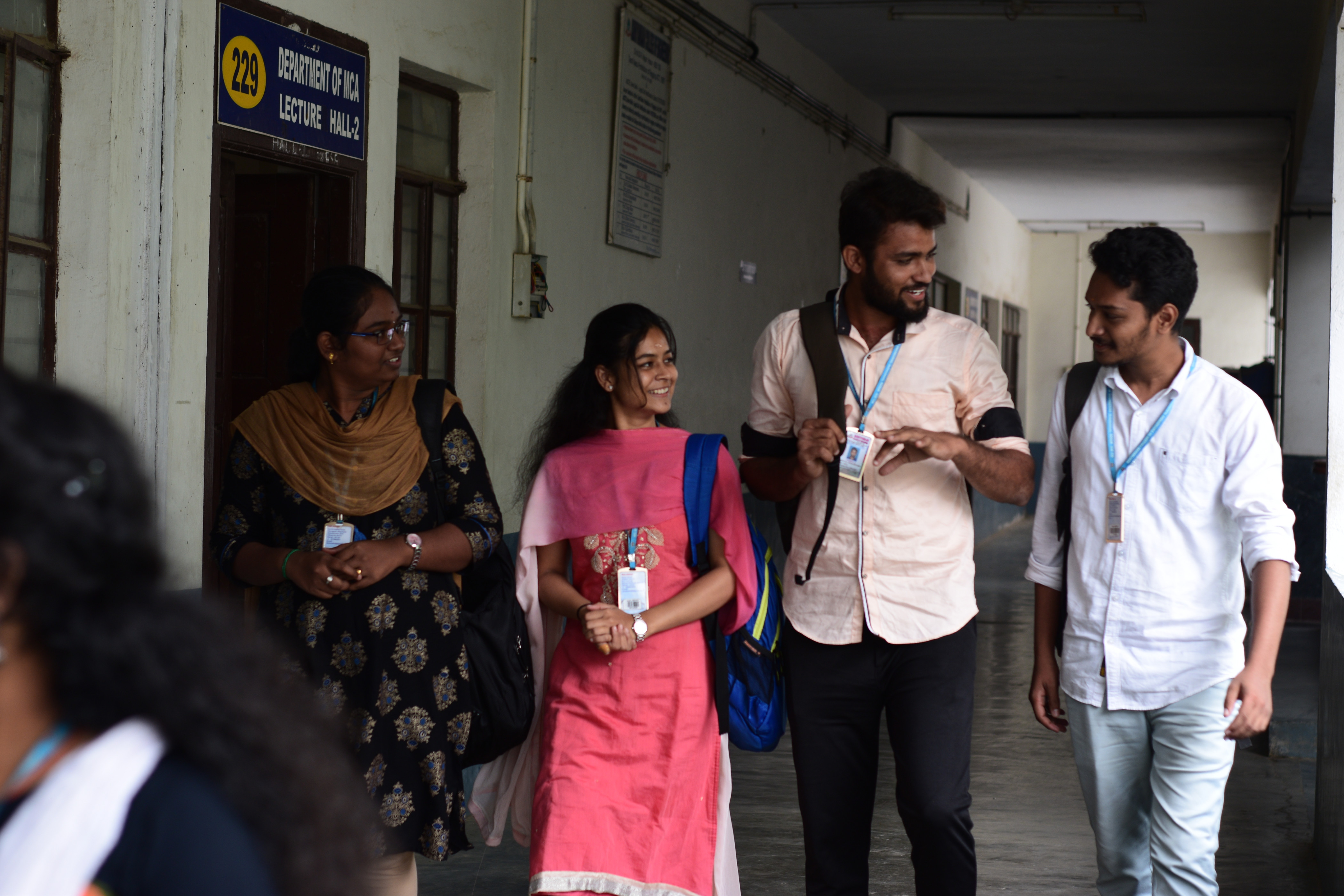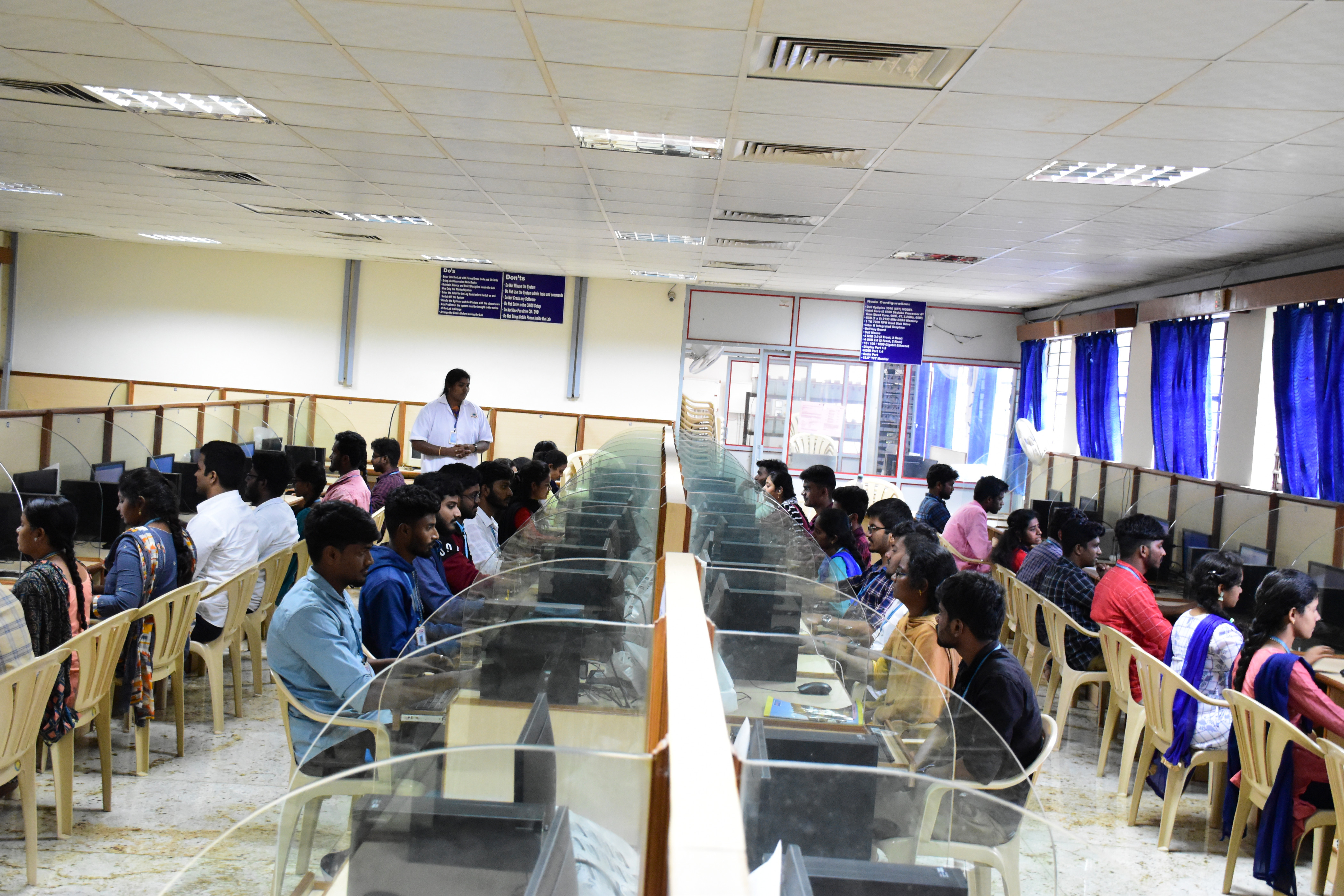 About Us
The Master of Computer Applications (MCA) is a postgraduate degree program that focuses on computer science, software development, and applications of computer technology in various industries. The Department of MCA was established in the year 1995 -96 with the intake of 60 and it is affiliated to Anna University, Chennai. The department has well equipped laboratory, wi-fi class rooms and dedicated faculty members. It strives hard to develop world-class, self-disciplined computer professionals who will be responsible for uplifting the economic status of our Nation and humanity.
Department Highlights
The MCA department offers a comprehensive curriculum that covers a wide range of subjects such as programming languages, algorithms, data structures, computer networks, database management, software engineering, artificial intelligence, and more. The curriculum is designed to provide students with a strong foundation in both theoretical concepts and practical skills.
Multi disciplinary Electives to meet industry expectations.
State of art computer laboratory facilities and well equipped class rooms with wi-fi internet access, smart board, audio systems and virtual class facilities.
Experienced and dedicated faculty members.
Modern pedagogical teaching learning.
Excellent placement training and career guidance.
To bridge the gap between academia and industry, the MCA department often collaborates with leading companies and organizations. This collaboration facilitates internships, industrial visits, guest lectures by industry experts, and placement opportunities for students.
The department organizes seminars, workshops, and expert talks on emerging trends and technologies in the field of computer science. These events provide students with exposure to the latest advancements and help them develop a broader perspective on industry requirements.
The MCA department maintains a strong alumni network that serves as a valuable resource for students. Alumni often provide guidance, mentorship, and career opportunities to current students, creating a supportive community within the department.
Department Information and Details
Approved Intake
23-24
22-23
21-22
20-21
19-20
60
60
60
60
120
Fees charged ( per annum ) in Rs.
As per Tamil Nadu Government Norms
Pass Percentage during Last Five Years
22-23
21-22
20-21
19-20
18-19
100
95.83
100
100
96.25
Teacher Student Ratio
1:15
No. of Faculty Members
Cadre
Number
Professor
1
Associate Professor
2
Assistant Professor
5
Faculty Profile
Qualification
No. of Faculty
Ph.D
3
Ph.D Pursuing
1
Post Graduate
4
Undergraduate
Nil
Faculty Experience
Experience
No.of Faculty
Less than 5 Years
2
5 to 10 Years
2
More than 10 Years
4
Budget Allocation for the Programme ( in Rs.)
Recurring
Non-Recurring
45,00,000.00 /-
25,00,000.00/-
New Initiatives and Future Vision
To Promote the Department with centre for Excellence in the field of Research
Industrial Consultancy, Research and Development (During the past 5 years)
| | |
| --- | --- |
| No. of sponsored research projects in progress | -- |
| No. of sponsored research projects Completed | 1 |
| No. of papers published in International Journals | 29 |
| No. of papers published in National Journals | 2 |
| No. of papers presented in International Conferences/Seminars | 5 |
| No. of papers presented in National Conferences/Seminars | 2 |
| No. of National Conferences Conducted | -- |
| No. of training Programmes/Short Term Courses Conducted | 9 |