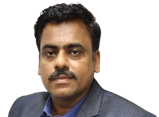 Adhiyamaan College of Engineering (Autonomous) provides quality education through effective teaching and learning with right platform to the students for promoting innovation, leadership and professionalism, affords equal opportunities for all the students to enhance their academic career.
The Institute is accredited by National Assessment Accreditation Council (NAAC), The Department Programmes are accredited by National Board of Accreditation (NBA).
The Institute offers programmes in Engineering & Technology, Architecture, Management Studies and Computer Applications and Research Centre facilities.
The campus is provided with state of art facilities in infrastructure, laboratories, landmark sports facilities and in modern computing to outfit the needs of the students and faculty members.
The departments have the regular practice of conducting programmes like hands on workshop, short term training programmes etc., to upskill and reskill the cognitive and non-cognitive skills of the students and faculty members.
The qualified and experienced faculty members teach and train the students in all curricular using the modern pedagogy and cutting-edge tools.
The training and Placement department works effectively to make all the eligible students to place in the core, service and product-based industries, Centre for higher studies disseminates all the information to the students about the higher studies opportunities and creates awareness about GATE, GRE, IELTS, TOEFL etc., The institute Innovation council and the Entrepreneur Development Council provides strategies to make the eligible students as job providers instead of job seekers.
The departments are associated with various professional bodies like Indian Society for Technical Education, Institute of Electrical and Electronics Engineers, Indian institute of Chemical Engineers, Computer Society of India Institute of Engineers etc.,
With the unified efforts of management, faculty and our stake holders, Adhiyamaan is determined to bring forth the qualified and eligible global citizens.
Wish you the best for your studies and all your future endeavors.
Dr. VENKATESAN SELVAM, B.E.,M.E.,Ph.D.,LMISTE,MCSI,MIAENG,IACSIT,IAENG,FSIESRP.
Dean (Academic)
Profile
Working as Dean Academics & Professor in Department of Computer Science & Engineering, Adhiyamaan College of Engineering (Autonomous), India with 20 years of academic and administrative expertise in the reputed academic institutions. Awarded PhD from Anna University, Completed Master of Engineering in Computer Science & Engineering, Anna University, Bachelor of Engineering University of Madras. Field of Interest, Artificial Intelligence & Data Science, Internet of Things and Image Processing.
Published more than 85 Research papers in the referred Journals and Conferences, five Indian patents published and received two Australian patent grants, authored two books and five book chapters, Received Awards in recognition to the educational contribution and excellence. Active member in professional societies. Editor in Chief and Review for the leading Journals, Chaired National and International Conferences.