Department of Electrical and Electronics Engineering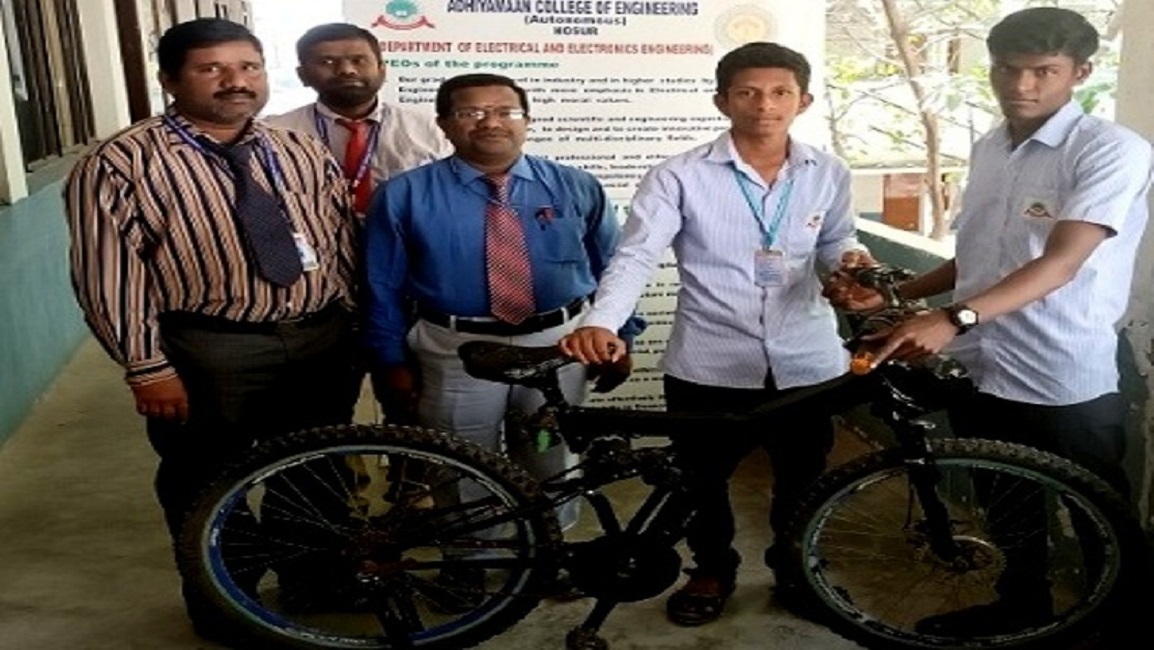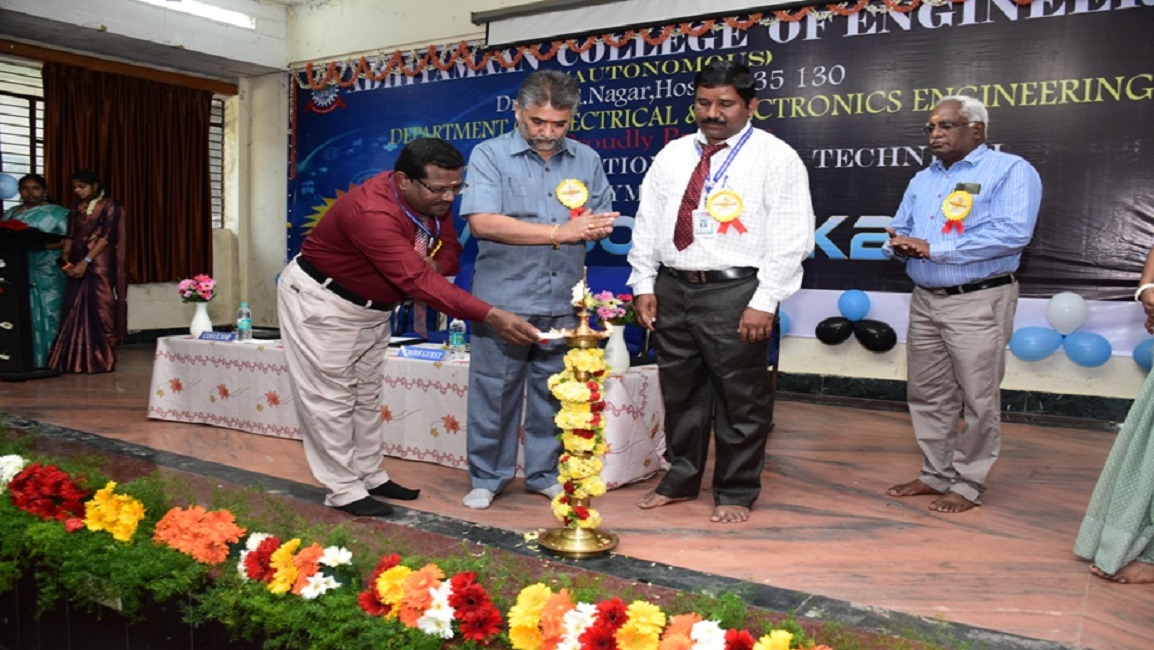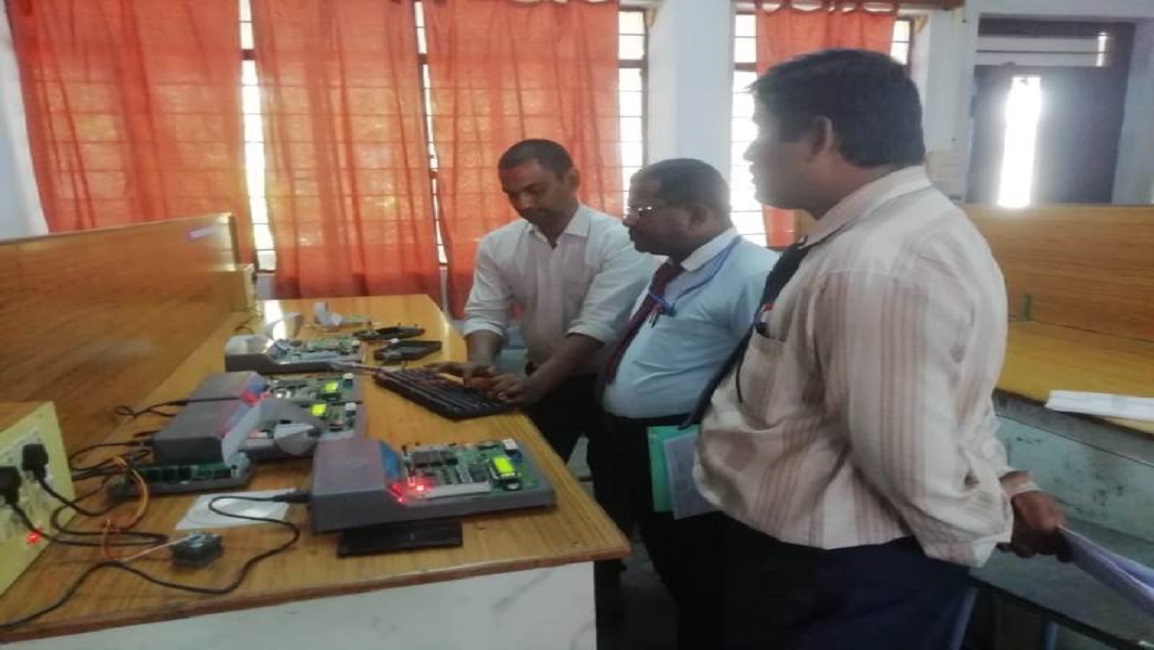 About Us
The Department of Electrical and Electronics Engineering was started in the year 1992 to cater to the needs of the Electrical engineering Aspirants. The Department of Electrical and Electronics Engineering is now catering to the growing needs. The Department has secured permanent affiliation with Anna University.
The Post Graduate Programme (M.E) in Power Systems Engineering was started in 2005-2006. The Programme has intake strength of 18. The Department has well equipped state -of- the- art laboratories and is recognized as a nodal research centre of Anna University. Department maintains high quality of teaching and learning process with the help of well qualified faculty members. Department has faculty members of proven ability and profound skills. The department is fully equipped with latest systems and apparatus in the Electrical machines, Power Electronics, Internet of Things Applications in Electrical Engineering, Control Systems, Power System Simulation, Embedded Systems, Measurements and Instrumentation laboratories. The Students have been placed in various reputed companies and substantial numbers of students pursue higher studies abroad.
Unique features
Electrical and Electronics Engineering Students able to learn Modern technologies such as Electrical Vehicles, Industrial Automation and Industry 4.0.
Professional teaching staff gives students the best technical and intellectual input possible.
Department has Mou's with leading industries such as VI Microsystems, Enercon pacific, Aqura Turn tech, Educad to provide industry based knowledge to the students.
The Department has taken keen interest and the students are given career guidance and special personality development workshops are conducted to help them with the campus selections.
Apart from the academic studies, Students are encouraged to do Internships, in plant trainings, project work at reputed organizations.
Electrical engineers develop and oversee electrical systems and equipment. They work with everything from power grids to computers and telephones to cars. Electronic engineers on the other hand look after and maintain electronic equipments.
Almost all the industries are highly dependent on electrical and electronic engineering. Like every other industry in India, the electric/electronic industry too has benefitted a lot from the de-licensing and de-regulations that the government has allowed.
Department Information and Details
Approved Intake
23-24
22-23
21-22
20-21
19-20
60
60
60
120
120
Fees charged ( per annum ) in Rs.
As per Tamil Nadu Government Norms
Pass Percentage during Last Five Years
22-23
21-22
20-21
19-20
18-19
100
92
81
64
93
Teacher Student Ratio
1:15
No. of Faculty Members
Cadre
Number
Professor
3
Associate Professor
4
Assistant Professor
12
Faculty Profile
Qualification
No. of Faculty
Ph.D
3
Ph.D Pursuing
1
Post Graduate
15
Undergraduate
Nil
Experience Faculty
Experience
No.of Faculty
Less than 5 Years
8
5 to 10 Years
1
More than 10 Years
10
Budget Allocation for the Programme ( in Rs.)
Recurring
Non-Recurring
50,40,000.00 /-
11,00,000.00/-
New Initiatives and Future Vision
Recent and significant electrical engineering inventions and advancements in recent technologies.
Industrial Consultancy, Research and Development (During the past 5 years)
| | |
| --- | --- |
| No. of sponsored research projects in progress | Nil |
| No. of papers published in International Journals | 5 |
| No. of papers published in National Journals | 10 |
| No. of papers presented in International Conferences/Seminars | 4 |
| No. of papers presented in National Conferences/Seminars | 12 |
| No. of National Conferences Conducted | 3 |
| No. of training Programmes/Short Term Courses Conducted | 15 |